When it's June in Jeju
and the hydrangeas in Jongdal-ri fill out
I'll pluck a hydrangea at nightfall
squeeze out its juice in a juicer and drink it
I want to take on the hydrangea's juicy tone
so I watch the flowers every day
Come, step right up to me.
I got to know myself inside and out while living on my own
I found I have an artistic temperament
I paint the big picture every day
Maybe that is why I'm single
My identity knows no end.
When I see the travelers who flock to Jeju
the water bowl behind me spills over
It's all because my shell is thin and weak
I hope they don't get hurt
I want to tell them:
Don't fall in love again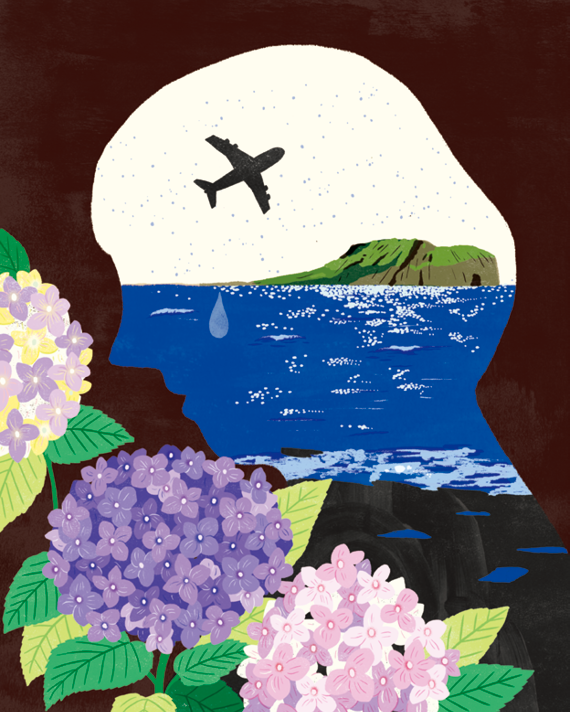 ©Yeji Yun

The wind blowing in Jeju has pulled out all my feathers
Progress knows no end.
Every day, I imagine running off to Gimpo
I imagine stealing Gimpo
But I won't run away
I won't steal
I'm a strange funny person living in Jeju
I make others laugh and laugh a lot by myself too
There's a lot to laugh about in Jeju
It's a hard place to live for a fugitive, though
Your laughter will get you noticed right away
Translated by Agnel Joseph